Future Brood Jennies

Little Friends Palomita

2016 foal - Red/Frosted Spotted White

Palomita (Ellie)came to us from Oklahoma along with her mom Tickled Pink, also a frosted spotted white jenny. Palomita was very shy when she arrived here and we had our work cut out. Now she is a friendly little girl that enjoys our attention. She has made best friends with Karena's little jenny "Leoti", a spotted little girl.
Little Friends Kimi

2017 foal - Spotted

Kimi is out of Karena's jenny "Bunny". She is a beautifully marked up sweet girl.
Little Friends Leoti

2016 foal - Spotted

Leoti is Karena's little jenny that she got for her birthday. Leoti is a pretty girl and is as sweet as can be. She has made best friends with Palomita.
Little Friends Tamiami

2017 foal - frosted spotted white

Tamiami is a sweetheart. She is out of Marillya, one of my favorite girls. We are hoping that she will continue our frosted spotted whites.

Future Brood Jennies
Testimonials from new "Donkey Parents"
Vicious Dog Attacks (contains a disturbing picture)
Please click the link below to E-mail us: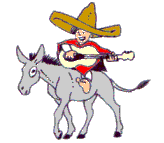 donkeys@littlefriendsranch.com
The Little Friends Ranch
Nadia Attia-O'Bryan
1034 Carl Crisp Rd.
Almo, KY 42020
270-753-9270
since 1. Nov. 04