Guest Book

26. December 2004 We have had to make the decision to remove our guest book from our web page in its present form and alter it to a "read only" format. Our guest book has been increasingly abused lately with unsuitable ads, etc. that have no place on a donkey page. I am spending more and more time deleting those ads from the guestbook. While we would still "love" to receive donkey related comments that we have been enjoying so much to read we have decided that we will still continue to list those comments received from fellow donkey lovers and site visitors. If anyone would like to leave a comment regarding our site and or our donkeys please e-mail us at our e-mail address listed on every page on our site or by clicking on the this e-mail link: donkeys@littlefriendsranch.com . We would very much appreciate to receive donkey related comments that will be posted to the Guest Book in a "read only" format so that we can continue to share the wonderful comments we are receiving from all over the country and the world. Thanks to everyone that has left comments in our guest book in the past and to those that will take a minute to send us a comment.

October 2016
hello there!
i'm a canadian actress moving to texas to marry my sweetheart and i just wanted to tell you how moved i was by your page and your stories! i cried and laughed along with you and was sincerely moved by the love and the incredible bonds you have forged with these little beauties. as a massive animal lover it's always been a dream of mine to have a ranch and own some little donkeys, some goats and even some ponies eventually and while that's a ways off im even more excited after reading your page.
thank you for sharing and i pray a blessing over you and your family for the daily work you put in with Gods little creatures!
much love from vancouver<![if !vml]>

<![endif]>️
darla taylor


November 14, 2008
I love donkeys, although I have never had one...I think they are  
wonderful animals. Anyway, I wanted you to know I enjoyed reading  
about your rescues and all the babies, and was very shocked and  
saddened to read about the dog attacks. I love dogs, but those dogs  
should have been shot. I can remember my grandpa shooting one of his  
dogs because it got after his livestock.
Sorry to bring up a sad subject, but I wanted you to know that there  
are people out here that sympathize and understand. I am sorry that  
your neighbor didn't have enough sense to take care of it like he  
should have.
Thanks for being there for the animals.
Kathy
Birmingham, AL



October 16, 2008
I found your website and was so touched and moved by the stories of Kiwi, Alfredo,
and Parsely. I have had my 6 miniatures for a little over a year and I am in love
with them all. I saw the picture of Frost and think she is beautiful, is she still
available?

Lisa



10. October, 2008
Hello,

 
I came across your website because of a story you posted on
etiquettehell.com and I just wanted to tell you how sorry I am for what
happened to your beautiful donkeys. I debated for a few minutes whether
or not I wanted to see the pictures, since I knew they must have been
bad but when I did I almost cried. 


I can't imagine how horrible it must have been for you and your little
girl to have witnessed the attack on Poquita. I wish that all pet owners
would be responsible for their animals, but unfortunately it seems that
is not a prerequisite for pet ownership, anymore than it is for being a
parent (and since lives are at stake, these are 2 instances when one
would think responsibility and compassion would be most important). 

I never thought of miniature donkeys as pets (and really, I was only
vaguely aware that they existed) until I saw your site. They are such
beautiful animals. If I were ever to have the opportunity to live in a
rural setting (which I still hope to do one day) I would be interested
in perhaps keeping these darling creatures. Thank you for the service
you have done, reminding people to be responsible with their pets
because of the damage they can do, both to humans and other animals. 

 
All the best to you and your family,


L. Hannan

Coral Springs, FL

 

May 25, 2008
Hello There From California!
I just wanted to share that your web site is where I spent the whole afternoon today....just enjoying getting to know you and your precious animals
(family of critters)! We had hoped to be well on our way to owning some land and moving out of California and then after nine months it was obvious that the real estate market was not going to recover. We are waiting for that to happen and hope it won't be long. I have been disabled since I was 43 years old and I'm now 63....can't wait to own my little donkeys and spend my time loving them. My husband is many years younger than I am so I am content in knowing that he will care for them too! Neither one of us would ever consider abandoning our pets. Thanks so much for your web site and for sharing the love you apply to your adorable animals.....they deserve it all. We live about ten minutes from the ocean in the Santa Cruz Mountains about 75 miles south of San Francisco. The cost of living here is just getting to be too much and the area is getting way too crowded. We love our privacy and the mountains, fly fishing, and canoes. Can't wait to fulfill our dreams and hope that
you are in them too! God Bless you and especially the rescue critters!


3-16-08
My husband John and I just purchased our first mini donkey. Reni will be four in June. He is just wonderful. I cannot wait until we can put
him out in the field so we can watch him all the time. He is such a gentleman. We love him so much that we have decided to purchase a jenny
also. I have been looking through the web sites on the internet and I find your babies just adorable. We are looking for a pet quality animal
because Reni is 36". But I would love to hug your babies. They are so cute.

We also have Pygmy goats. The mini Donkeys are as sweet as the pygmy goats. I do not know how I will train my goats that they are not lap
animals as they get older. Reni wants to go with us when we leave the barn. I think they would all live in the house with us if we would let
them.

Have a happy spring and a successful foaling season.

Lorena & John Schrader
Ostrander, Ohio


03. December 2007
Your donkeys are adorable. We had a mini & she was the greatest! Love your website too!
Candice Schmidt


10. September 2007
Hello, my name is windie and i'm from AR.. i just love your site, it is very
helpfull and i love seeing all the new babies. we have a small farm, just started
last year. we have 4 cows with 3 about to calf and 1 jennie age 4yrs lg standard and
just 3 days ago i bought 3 more donkies, 1 8yr preg, 1 5yr jack and 1 2yr jack. i
can't wait for the baby to get here and for my other one to be bred. i think what
you guys do with your donkey farm is wonderfull, that is my hopes one day is to have
a triving farm such as yours. i also love all the pics you post, i also love taking
pics of our animals and i name every-one.. good luck with all your lovely donkies
WINDIE FROM AR.


4. August 2007
Hello my name is Debbie Smith. A friend of mine sent me your web site. I am
located not far from you and wanted to thank you for your article on the attack dogs
you encountered.
I am so sorry you went through this. I had thought about Coyotes but never dogs.
It woke me up. We too have a mini farm (donkeys, horses and soon to be mules)
called "Amazing Grazers".
Thank you so much for bringing this to my attention. At least you can make others
like me aware of this problem.
I love animals but also have a gun and will use it if dogs attack. I love my
equines so much that it wouldn't really matter to me if the dog was someone's pet.
Dog owners around KY andTN have GOT to start owning up to responsibility. I am
working on that!
Anyway, thank you again and I hope one day to visit your precious darlings! THank
you again. Debbie Smith


28. April 2007
Hi Nadia!

Your site is still one of our favorites (I signed the guestbook back in 2005). My
uncle Fred and his wife (who grew up in Almo, I believe) live in Marshall county
and they brought their granddaughters out there a while back and just loved it!
The next time we're in western Kentucky we're definitely going to drop by as well
if that's okay :)


Take care!!!!!

--Jennie & Gabrielle Maynard
West Virginia



15. November 2006
Hi my name is Myra and I'm from Dunoon in Scotland in the UK.  I just wanted to say
that your miniature donkeys look so happy in the pictures on your site.  I am really
grateful that there are people in the world like you that care and love these gentle
little creatures so much.  God bless you and all your little donkeys.

Regards
Myra

30. September 2006
Hello, I raise the miniatures too, in south Texas. I love my little donkeys so much.
I just want to say I loved the show this morning on RFD. I wish there were more
shows on about the miniature and training them. I was in another room when I heard
the heehaw and had to go see what was on about donkeys. Every time someone questions
me about why in the world would I want those stupid donkeys, then I know they have
never had one. My sister thinks I am crazy, but I have always enjoyed equine since I
was a girl. Now I am so afraid to leave my donkeys with dogs around after seeing and reading
your story. We do not live at our farm all the time. Have a nice day. Linda

30. September 2006
I saw your little donkeys on RFDTV and got your e-mail. I really liked your web site and I really enjoyed looking at all your donkey. They are all so cute. Thanks for sharing them with us.


21. September, 2006
I love the little Bethlaham Donkeys. I would like to take care of them.


8. September 2006
Hi, 

I found this website while searching the web and after reading it I 
immediately put it on my favorites list. I was so endured after reading "A Sweet 
Miracle", and felt so sad after I read "In Loving Memory" and "Visious Dog Attacks". 
I check this website everyday to see if and new foals have arrived. This is a 
wonderful website. And don't stop, please continue the magic!


31. July 2006
HI THERE

Just wanted to say what a wonderful website you have here.the pictures of
your
lovely donkeys are asite to behold,its so nice the way you look after gods
creature,
l am a member of the sidmouth donkey sanctuary in devon here in england you
all do such good work.
l would love a donkey but unfortunatley our circumstances do not permit us
from
doing that.but to look at websites like yours is great,
keep up the wonderful work you all do to give us pleasure by just surfing in
on the
internet.
Good Luck to you for the future,l will look at your website again soon.

Regards to you all

L Kemp.


29. June 2006
I stumbled across your site just the other day.  I must say, you have the
most beautiful, adorable donkeys I have seen in my entire life!  I have
always wanted to have a couple donkeys when I am older (I intend to live on
my family farm).  I love the way you have organized your site, too.  It's
very easy to navigate, and pleasant to look at.

Perhaps when the time comes, I'll look to your ranch to get some Little
Friends of my own.  Keep up the fantastic work!


24. May 2006
Hallo,

Erstmal ein ganz großes Lob an Sie und Ihre schöne Homepage. Sie ist sehr
interessant und übersichtlich und ich habe gleich gefunden, was ich
gesucht hatte, nämlich viele Infos über Zwergesel.

Julia

23. May 2006
Hello,

My name is Loulou and I live in Ontario, Canada.

I just viewed your website and I have only one word to describe it, "WOW".

I have been on a lot of donkey website but yours is #1, amazing pictures,
touching stories you got it all.

I commend you on your rescue of Torino, I will never understand how can
people abuse and or neglect such a wonderful animal as a donkey.

And then Buttercup story brought tears to my eyes, and the dog attack just
made me so mad.

I have own horses for the past 6 years and finally got my dream donkey 3
years ago, what amazing animals they are, I have to say I will not go back
to horses after knowing how donkey ares.

My donkey is a large standard named Rosie that I got when she was 5 months
old and life has been a dream with her, yes you do need a lot of patience
but the pay back is all worth it.

If I were living close to your place, I would ask you if I could come and
visit your farm, you are such wonderful people, and your animals are just
beautiful.

This world need more caring people like you.

Have your self a good day,

And before I go I will let you know my motto: Have you hugged a donkey
today?

Bye, Loulou


15. April 2006
This site is so awesome!! I love baby donkey's! They're so  cute. And I like 
the way you put the page together. There are a lot of different  resources you 
can click on to see more information. I really really really want  a baby 
donkey! I hope that some day my parents will allow me to have one. They  kind of 
wanted one to, but I think they were joking.  Bye.


08. April 2006
Greetings from Princeton MO.
    Just finished watching about your donkey ranch on RFD-TV. Wasn't sure if you had
a site so punched in the name of your ranch and FOUND IT. glad I did. have found
it very interesting and LOVE THE PICTURES. I love taking pictures.

Here we have 7 cows and now have 5 babies--more picture taking. At another place we
have 19 cows and so far 7 babies. You get hooked on animals--I love them dearly and
they are all named.
Very sorry to hear about the 3 you lost--made me very sad to read about them.
Will be checking now and then on your site. Keep up the good work. maybe someday I
can come see them for myself and bring the camera.                                                                               
Barb Stanton                                                                                             
Princeton, MO

08. April 2006
My wife and I really enjoyed your segment on the "Bluegrass and Backroads"
show on RFD-TV this week.

Jim Keltz
Erin, NY


06. April 2006
My husband and I saw your little friends (donkeys) on Channel RFD, (379) on
Satellite. They are so sweet. We like your Web Site, too. We would really like
to come and visit your farm someday. We live in Indiana. Best wishes, Ray and
Cyrena Hoffeditz

01. April 2006
Hello,
Your donkeys are very cute! We have an albino mini we have as a companion animal for
our elderly pony. They dont go anywhere without each other! When we first got
Trisket(our elderly half blind pony) she had a friend named Angelina a Sicilian
Burro. Who died three years ago from old age. Trisket was so devistated so we had to
get her another donkey and we got Carmella or Carmie who is two years old now.
Your website is great and I wish you the best of luck with your donkeys!
From,
Alexa Basile


29. March 2006
There is a property that we pass often that has a miniature donkey and
two horses.  The little donkey is just too cute.  I hope that one day we
can adopt one (or two, or a few), but we do not have the space right
now.  I love horses, used to ride, etc.  But they just seem so sweet!
I'll check back to your site periodically.  Keep posting those great
pics!
 
Jennifer W.
Kimberton, PA


11. February 2006
My friend, who ironically is named Jennie, showed me this site last year.  I wanted
to let you know how much I enjoy it.  I check it every so often to see the new
babies.
I am sorry for the loss of your donkeys to the dog attacks.  I read your article
concerning that in its entirety, and I was rather shocked to know the breed of the
two dogs.  I would have expected this type of attack out of a rottweiler. I have
seen what that breed can do.  I lived next door to a horse stable in Hanging Rock OH
when I was in junior high & high school, and one of the neighbors daughter's had
returned with her husband, who brought two rottweiler's with him.  He had them
fenced in.  They got out one night and cornered my mother on her porch.  She was
able to get back inside before they could hurt her, and called the owner, who
immediately retrieved them and put them back in the fence.  The man brought in a
special pen to keep the two dogs in after that incident.  That solved the problem,
or so we thought.  Somehow, about a week later, the rottweilers managed to escape
and basically chewed the entire butt end, and back legs off of a small goat that
lived at the horse stables.  The owners of the goat and stable do not understand how
the poor thing was still alive when they found it.  Literally half of it was gone. 
No kidding.  The village of Hanging Rock signed a petition and the dogs were to be
removed by a certain date, and for every day after that date, the owner would be
fined $1000.00 per dog.  He promptly got rid of them, and the man did take
responsibility for what his dogs did, unlike the dog owners in your story.
Perhaps you can get a petition going.  Those dogs, although not commonly a dangerous
breed, definitely have something wrong with them to have attacked animals that did
were not any kind of threat to them.  If those dogs will hurt your precious animals,
what could they do to the children in that neighborhood?  Every animal owner needs
to take responsibility for their pets BEFORE things like this happen.  As an animal
owner and lover, I know that proper discipline is the one thing owners need to
instill in their pets.  Sadly, most owners neglect to use proper discipline.  Either
the animal gets abused or not disciplined at all.  If one truly loves their pets,
they will discipline them properly before things get out of hand and attacks like
this one happen.  Let me know how things go concerning the dog owners.  And I am not
certain of your faith and belief system, however, I will pray for you, and God Bless
You.
Thanks again for sharing your site!
Shellye H. Townsend

05. February 2006
Hi Nadia,

My daughter recorded your segment on RFD-TV for me.  I just got through watching it
and enjoyed it so much.  I currently have 2 miniature Jennets(one bred due in May
06), 1 standard jennet and 1 standard jack.  I will be picking up a little spotted
jennet (weanling) at Blessed Assurance Farm in Lewisburg TN in a couple of weeks. 
Like you said on the segment.  You can't have just one. I want more and more!!!  I'm
going to be watching your website as you post the babies when they are born. 
Sundance is a beautiful jack. I know you are very proud of him.  I would like to
have a dark spotted jennet.  Some day I'm planning to buy a jack but right now I
have only the 2 breeding age jennets so its just easier to take them to a jack for
breeding. I would love to come see your donkeys some time during the spring or
summer.  My husband was like your husband. He wasn't to excited about my donkeys
until he got to know how sweet they are.  You couldn't ask for a better pet.  

Gina Collins
Lazy B Miniatures
Pulaski, TN  38478



04. February 2006
Hi to the folks at little friends.I have 5 miniature donkeys in New
Brunswick Canada.They are the ultimate pets.I wanted to compliment your
website.It must have been terrible for you when the dogs got your babies.I
put mine in the barn at dusk to prevent that very thing.Horse owners think
I'm silly,but the donkeys don't mind and I can sleep at night knowing they
are safe.
Good work,and keep it up.
Janet Craig

Hoof Hearted Farm


04. February 2006
Hi - I just saw your show on Bluegrass & Backroads. Your little babies are
so cute! I would like to learn more about the donkeys. I would be interested
in having one (or two) for a pet.
Bev

04. February 2006
Hi:

I saw your miniature donkeys on TV this morning and thought they were darling!!!!
We live on a farm and I would love to have a couple of those cuties. I looked at
your website, and can see you take good care of them and socialize them to be loving
pets. That is a plus!!!! We have 3 grandchildren and they would love these
donkeys, I'm sure.

We live in central Illinois. I would love to hear from you as to availability,
prices, etc. Also, does anyone in our area raise them? However, the way you raise
yours would be to my liking, as it appears your entire family interacts with them on
a daily basis. That to me, is an important part of raising any animal. My husband
raises Polled Hereford cattle and works with them daily, so, therefore, the cattle
are gentle, even our bulls!!!!

I would appreciate hearing from you
Linda Caruthers


02. February 2006
Hi Nadia,
   
  Hey I'm Debbie from Oklahoma on the Miniature Donkey Group. 
  I saw the neatest special today on RFD TV it was about this Ranch in Kentucky &
they raise Miniature Donkeys. Yep that was to cool ! My sister was watching it
too so we were on the phone & I seen where it was the Little Friends Ranch....I
told her I said that's Nadia. The one with the Dog Attack. Can't remember their
names. One was Poquita I remember. Dang ! I know a real movie star ! You looked
real good ! Saw you & your husband. Guess the little girl is your daughter. I've
been to your site several times & just love it. I guess all the donks are doing ok
? I sure did love your spotted Jack. He looks like an Overo ! You have some really
nice ones. They were all pretty.
  
   
  Debbie/Okla



02. February 2006
I saw you on RFD last night. Great show - thank you for sharing.
I am looking to purchase a little donkey in the next year, I would love to
have one now! After watching your show my husband agrees that a donkey would
be a good friend for me. We have 2 mules, dogs & cat. Dogs stay away from the
mules - no problems. My husband is getting a new horse this summer also.
I would love any advice you can offer on little donkeys, I want to be
prepared. Also, we live in Northern Idaho, cold and snowy. Are there any special
needs because of my climate?
Thank you
Julie Koss


02. February 2006
Nadia,

We saw the TV show on RFD TV that featured you and your ranch. We really
enjoyed it a lot . You have a beautiful farm and gorgeous donkeys. It
was so nice to see you.

Karen

--
Grasshopper Hill Miniature Donkeys


17. Dec. 2005
Hi Nadia,


I just had to let you know that your little jenny foal Fiji has stolen
my heart!!!!! She is so darned cute and I like the looks of her sire and
dam too….What a pity I am way up in Ontario Canada. Oh well, I know you
will find her a great home, I have not finished looking through your web
site yet but I get the feeling you choose the homes for your little
donkeys well. All the best for the holiday season…….love your little
donkeys and find that sweet little Fiji a very special home!

Sue.


15. Dec. 2005
I love donkeys- they are such lovely animals! I read about the poor donkeys  
that were attacked by those dogs- and I know exactly how you feel.We own a 
herd  of goats and two of our goats have been attacked over the years.The first 
one  attacked(about 4 years ago) was sadly crippled on one of her hind legs and 
it  was so hard for her to walk so we had to let her go.A young male goat of 
ours  was attacked a while ago- on his leg and muzzle but thankfully he is 
much  better. It is always so heart breaking when this sort of thing happens and 
I  couldn't agree more with you about dog owner's need to keep their dogs in  
control! 
 
Love Eilidh B.
P.S lovely photos of all the baby donkies by the  way!

11. December 2005
Hallo Leute!!!
Ich bin heute zufällig auf eurer Seite gelandet und bin total begeistert.
Die Musik und die Bilder sind einfach toll!!
Tschüß Heike Bröskamp


11. December 2005
I just ran into your web site and I cant seemed to get off  (just like when 
you cant put down a great book)  I Live in Cumberland County Ky and I rescued 2 
mini donkeys this spring  they are both jacks  they were kept in stalls with 
no daylight and never got to graze they are about 4 years and 2 years old now 
and they are a part of our family now we love them like our kids. Thanks for sharing your
your wonderful farm I hope to visit some day.


4. December 2005
I love donkeys. Donkeys are the best but my mommy will not buy me one dew to the fact of living on the beach. I see no
reason why we can have a donkey on the beach. I think that we should move to TN. so I can have a farm full of donkeys.
If you have any new baby donkey pictures please send them to me asap
thank you a lot,
donkey lover

4. December 2005
THANK YOU, for taking the time to put this heart breaking episode on your site. I just happened to find it and read it in its entirety. We have a
mini jack& jenny and are looking for a couple other jenny's. Just this week we had two stray dogs on our property that I had to chase off. We
had also heard the guard donkey theory. Take comfort in knowing that you have helped someone else to not have to go through this.
The story and especially the photos really hit home, though graphic in nature they put the seriousness of this quickly into perspective!!
Our hearts go out to you for your loses. Once again THANK YOU!

Jeff & Maria

11. October 2005
The donkeys are soooooo adorable and want one so bad! they are all so wonderful!
I stumbled upon your site when I went on google ,just to look at pictures, when I found your site. it's amazing!
I am 12 years old and I love animals. I have been begging my parents to take to a farm or some where for a visit I'd
love just to be able to muck out a stall! Anyway when I get older I am going to own a small farm and have miniature
donkeys and bring them to nursing homes as therapy pets. All the donkey are so cute! I love looking at all the pictures
of the little ones and there moms. and them playing together, by the way, are people ever allowed to visit your farm?
I am not even going to ask my mom for a donkey because we already have a dog and I have 2 older sisters and1 younger,
and my parents won't even let us get a hamster!

18. August 2005
I have fallen in love with your web-page and looking forward to the day that I too can have donkeys in my life. Thank you for sharing your love
and passion for these beautiful animals. I have added your site to my favorites and look forward to the day when I can contact you in earnest
about adding donkeys to my life. Thank you again…Terry Drayer

16. August 2005
Hallo,
your site ist so wonderfull. I love donkeys. My english is not so good, but I hope, you understand.
I have not enough place for a donkey, but I go often in the animalpark to see the donkeys.
Best wishes for you und all your donkeys,
Elke from germany and a great buuuh from our Otterhound HOPE.

15. August 2005
Hallo!
Was für eine schöne Homepage. Ich bin über Google auf ihr gelandet, als ich mich im Allgemeinen über Zwergesel
informieren wollte, und dann so ein schöner Einblick in eure liebevolle Zucht… Macht weiter so. Ich hätte auch so
gerne zwei Esel, aber im Moment habe ich nicht genug Geld. Vielleicht wird es ja nach dem Studium was…
Isabelle (21) aus Wiesbaden


14. August 2005
Your website is really something to behold. I enjoyed it very much. They are so cute and you put it
together just right. Good job!!!!
Loretta

11. June 2005
BONNIE IS SO SWEET THATS MY FAVORITE I THINK HE IS A SPECIAL DONKEY
I KNOW THAT WHEN I GROW UP I AM GOING TO HAVE A LITTLE RANCH WITH SOME SPECIAL ANIMALS AND ONE
DONKEY ITS NAME IS GOIN TO BE BONNIE


5. May 2005
I love your website - keep up the good work !!!
Revd.David R.M.Smith I feed a donkey and a horse every day in a local field in Central England - they are such loyal friends!!

19. April 2005
I like a lot of your donkeys so if any are for sale contact me please thanks

19. April 2005
You have a very lovely site an he donkeys are very pretty,i was reading
in your rescues an admire you for what you have done with these
donkeys,i myself no about hoof care as i dealth with cronic founder for
13 out of 18 years with my beautiful palomino mare,we had to say goodby
to her back in 2001 because of muscle failure.As of now we have 2 horses
that will be 3 in June an Oct.,we do have goats,cats an 2 chi's that are
adorable,i have been thinking of getting a baby donk to raise but here
in Georgia the prices are so high so may i ask you if you ever run up on
a rescue that isn't so very high in price,please let me no,i have used
the same vet for almost 30 years an would welcome anyone who has a
donkey to contact her an ask about the care i take of my animals,keep up
the good work with your precious donkeys.


10. April 2005
Just had to say I love your sight. to bad your no in CA.

8. April 2005
Hi! I love the webs sit and all the things you are doing . If you ever need
a place to take a jenny I would be glad to help you I have a small farm with
pigs, cows and chickens a donkey would fit in just fine .

Thank you and keep up the good work.
Todd A Johnson


3. March. 2005
Hi There Little Friends Ranch!

My friend and I stumbled across your website last year and now have it
bookmarked and visit it regularly to check on our favorite Mini Donkey,
Muna Lee.  She's adorable!  We fell in love with her the first time we saw
her and were rolling with laughter when we saw her updated photo with all
that wooly hair!!  If it weren't for the fact that we live in the suburbs
of the Bay Area....we'd adopt Muna ourselves!  

We hope that if you decide to keep Muna Lee for yourselves that you will
continue to post pictures of her and update us with how she's doing.

Thanks for brightening our day and send our love to Muna.

Nicole & Lisa


February 12,2005
Hi, I just wanted to say that I love your site, Alfredo is such a pretty boy, I recently purchased two jennies and think they
are just great. It is so neat that you care so much for the babies that are in neglect situations. I wish I had the land to be able
to do this, but do not. Keep up the good work. Liz Rosso lfrosso@intellex.com

10. Feb. 2005
I ran across your website and viewed all your beautiful donkies. I also read your
In Loving Memory of Buttercup. The joy and happiness that buttercup brought you
will always be remembered and the loss of such a dear friend will never be forgotten.
I still have tears in my eyes after reading your tribute and I felt it necessary to send
you this email commending you on your compassion and dedication.
Hoping you continued happiness.
Ann

14. January 2005
Hi. Your donkeys are sooooooooo cute!! I want them all!!
Hi I love your online ranch and i think all the donkeys are irresistable!! I have a donkey too! She is very old (50 odd) and called Sammy. She is
not a miniture! She was a blackpool beach donkey then we got her! I think all your donkeys are sweet. Can i put them on a magazine thing me
and my friend do? It is something we do at school because we love horses and donkeys!! I am only asking because some people don' like it!!
Please reply to me soon!
Alice age 11

9. January, 2005
hi love all your foals but sadly i cant have one cause my mums horse due in march

8. January 2005
Hi. I just wanted to tell you guys that this has been my favourite webpage for the past two years. Keep up the good work.

Hi :)

Just wanted to drop you a note and let you know how much we enjoy your website. My 4 year old daughter and I
visit from time to time and look at the pictures of the adorable foals. Hopefully someday when we move to the
country we'll be able to have a couple, too. I was surprised to see that you are in Almo. I grew up in Ballard County.
Small world, no?

Anyhow, thanks for the fun!

--Jennie & Gabrielle Maynard
Huntington, WV


1. Januar, 2005
Hallo, 
Mit Begeisterung habe ich Ihre web- seiten gelesen. Ich kann nur sagen:
Prima, einsame spitze. Haben sie eine Ahnung wo ich die herlichen
Geschöpfe in der Schweiz oder Deutschland kaufen kann. Ich habe mich
verliebt in die kleinen.

Es grüsst herzlich aus den Bergen
Simone


24. Dezember 2004
GOOD EVENING, IM GOLDSTRIKE FROM MARIPOSA AND ID LIKE TO SAY I RAN ACROSS YOU WED
SITE LAST NIGHT AND I WANT TO TELL YOU THATS THE BEST MUSIC IVE HEARD IN 40 YEARS,
I DONT KNOW WHOS PLAYING IT, BUT WISH THERE WAS MORE OF IT. I THANK YOU AND MERRY
XMAS, R.M. BAKER

Date:

23 Dec 2004

Time:

05:51:19

Remote User:
Comments
Hallo, Ich bin gerade beim durchstöbern des WWW. Auf der Suche nach guten Websites nun bin ich hier gelandet und
mache gleich mal eine Gästebucheintrag. Klasse Homepage - Respekt ! Grüsse von den Alpakas und Doggen der
www.surifarm.de [PIC]http://www.surifarm.de/Alpaka%20mit%20Baby.jpg[/PIC

Date:

19 Dec 2004

Time:

10:50:23

Remote User:
Comments
hey my name is natalie and i think the donkeys r cute an i want one but my mom sais no booohoooooo!!

Date:

12 Dec 2004

Time:

22:25:58

Remote User:
Comments
Hi Nadia and Freddie, I love your website very much.The story about Buttercup was very heart-wrenching; I'm sorry for
your great loss. You have a great gift with these truly blessed creatures. I have a dream to own a donkey too one day!
Until then I can enjoy them on your site! Best wishes and Merry Christmas 2004 from Andrea Burton, Berwick, Victoria, Australia

Comments
Very nice and useful website.

Date:

06 Dec 2004

Time:

12:51:01

Remote User:
Comments
hi i absolutly love your website! Keep up the good work!:)

Date:

29 Nov 2004

Time:

14:51:31

Remote User:
Comments
hi. my names alyssa. i'd just like to say that looking at this site makes me so jealous!! i've always wanted a miniature
donkey since i went to a miniature horse farm and they had a jenny and a baby jenny . she was so playful and loved to
play with you!!! anyways i 'd love to buy one from you guys but my rents havn't approved and i live in canada soooooooooo.......
thats not gonna happen, but i still love you sight and muna lee i think it was caught my eye. she was so cute. do you know
any donkey farms in canada near ottawa area?? if not its okay. talk to you later....
( email ) horse_whisperer29@hotmail.com thanx bye!!

Remote User:

Date:

28 Nov 2004

Time:

10:40:28
Comments
die Esel sind soooo süß kann man zu ihrer ranch auch mal besuchen? das wäre toll!!!! mit freundlichen Grüßen an sie und
die Esel svenja und sarah hoormann germany

Date:

20 Nov 2004

Time:

10:44:40

Remote User:
Comments
I so enjoyed your website; did a Google image search and low and behold came upon the littlefriendsranch. I needed donkey
pictures to start on an art project and just found the whole website a delight; caught myself bobbing back and forth to the
music like a child in kindergarten. Thanks for the uplift...Jennifer "Jenny" Anderson @ ... twentyfivecats@yahoo.com

Date:

12 Nov 2004

Time:

11:06:53

Remote User:
Comments
i had a look at your donkeys-they look great! I want to buy one but I live in a different country and my dad says it might be a
lil too much on the donkey to get it shipped over-oh well-iI can always enjoy lookin at you site! from jess

Date:

04 Nov 2004

Time:

21:03:33

Remote User:
Comments
What a wonderful web site you have! I'm almost sorry I came across it because now I want a donkey. (But don't tell my husband!) -- Rhea

Date:

03 Nov 2004

Time:

18:28:09

Remote User:
Comments
Your pics are SO cute! i love them!

01 Nov 2004

Time:

20:29:43

Remote User:
Comments
Hey , I LOVE your site ! All the photos are so cute . Please let me know about any foals that are for sale as my father and I
might like to buy one ( I already have a horse , so we will see ) . My e - mail is leilaseamus@yahoo.com Thanks so much ,
and keep up all the awesome work ! - Leila Mohseni

Date:

29 Oct 2004

Time:

22:02:36

Remote User:
Comments
Hi , my name is Leila Mohseni . I LOVE your site , it has so many really cute photos of Donkeys !! Please let my know if you
have any foals for sale , as I would really like to buy one ( maybe ) , although I already have a horse , so we'll see ! Thanks !
Sincerely Leila Mohseni - leilaseamus@yahoo.com

Date:

29 Oct 2004

Time:

19:00:38

Remote User:
Comments
Very nice and useful website. Please visit my website!!! Webmaestro :) http://www.metropolis5000.com

Date:

25 Oct 2004

Time:

05:38:02

Remote User:
Comments
Very Cool Website!

Date:

24 Oct 2004

Time:

21:02:37

Remote User:
Comments
i love donkeys hypo_ness@hotmail.com AMY

Remote User:

Date:

10 Oct 2004

Time:

13:45:49
Comments
Hallo zusammen, ich habe mir gerade eure Webside angeschaut und finde si toll. der Esel ist mein Lieblingstier. Am
liebsten würde ich einen Kaufen, aber leider fehlt mir dass Geld, der Platzt und die Zulassung meiner Eltern. :-(( Naja
man kann nicht alles haben. Liebe Grüsse Norina

Remote User:

Date:

10 Oct 2004

Time:

15:10:00
Comments
Komplement! Eure hp wurde mit sehr viel Liebe zum Detail gestaltet. Ich bin auf Eure hp gestossen, da mein Mann
und ich bereits seit längerem mit dem Gedanken spielen einem Zwergeselpäarchen ein zu Hause zu geben. Etwas schade,
dass ihr (und eure Esel) sich sooooo weit weg befinden. Wir versuchen derzeit Kontakt zu knüpfen mit Züchtern in unserer
Umgebung. Wäre toll, wenn es bereits im nächsten Jahr mit unserem Familienzuwachs klappen würde. So weit, also von mir,
alles Gute weiterhin für Euch und Eure wirklich sehr schönen Eselchen. LG Anja aus Deutschland

Remote User:

Date:

08 Oct 2004

Time:

12:17:09
Comments
Ich möchte einen Esel kaufen,aber leider wohne ich in Innsbruck(Österreich).Schade! diese Homepage ist einfach toll! Magdalena

Date:

07 Oct 2004

Time:

08:09:54

Remote User:
Comments
It's great. I only wish I knew how to buy. There were a couple I liked. Krystal P.S my email address is dreamrider@myself.com

Date:

02 Oct 2004

Time:

18:03:33

Remote User:
Comments
your babies are so adorable. maybe someday i can get one. currently we have over 80 horses.

Date:

25 Sep 2004

Time:

09:32:33

Remote User:
Comments
We've been raising and selling miniatures for the past seven years. Your site is one of the best we have seen. Sure do have
some beautiful animals. Jim Cavanaugh jcavanau@Direcway.com

Date:

20 Sep 2004

Time:

21:13:03

Remote User:
Comments
I am a horse lover! but, mini donkeys are SOOOOOOOO adorable! please keep me updated! i'd love to hear about new births
and deaths and stuff. Where is your ranch located? maybe I will come and visit all the cute little donkeys! I'd love that. Please email me.....EeyoreObSeSSive9@aol.com....as you see, i also love donkeys cuz Eeyore's a donkey! ~Sydney~

Date:

13 Sep 2004

Time:

04:59:31

Remote User:
Comments
Thanks for the useful site. Keep up the good work. God bless you and keep you.

Remote User:

Date:

09 Sep 2004

Time:

22:22:14
Comments
I think your site is wonderful

Remote User:

Date:

09 Sep 2004

Time:

10:45:36
Comments
Hi Freddie and Nadia ! I was looking at your web site again today, and as always I love it! Think we could talk Roger into
purchasing a donkey? They are sooooo cute! Hope you guys are well, and again, I enjoy your web site. Debbie

Remote User:

Date:

07 Sep 2004

Time:

19:34:50
Comments
I am impressed, and absolutely love your animals. What a loving, caring home they have. I am thinking real strong about getting
one of your babies. We just want pet quality to love and share our home with. Matte Sander Louisiana

Remote User:

Date:

30 Aug 2004

Time:

18:22:14
Comments
i love it

Remote User:

Date:

30 Aug 2004

Time:

06:25:59
Comments
Your site is so cool. I would love a donkey. I am 11 and I am asking for one for birthday. Thank you for sharing all off the info and
pictures Hannah MI

Remote User:

Date:

29 Aug 2004

Time:

20:01:37
Comments
I've never owned a Miniature Donkey, but I've learned a great deal through friends and literature. I found this site through
Google, and I must say that it has peaked my interest in donkeys! Thank you so much! I can't wait for some updates!!!

Remote User:

Date:

28 Aug 2004

Time:

16:14:15
Comments
AWWW BEAUTIFUL. I LOVE DONKEYS

Remote User:

Date:

28 Aug 2004

Time:

16:05:49
Comments
OMG I LOVE DONKEYS THERE SO CUTE I WANT ON TO HAVE AND LET IT NEVER GROW

Remote User:

Date:

10 Aug 2004

Time:

23:34:24
Comments
Super schöne Webseite!!!!!!! Liebe Grüße Brigitte

Remote User:

Date:

17 Jul 2004

Time:

00:06:50
Comments
I love your donkeys. :) They're so cute. Great pictures.

Remote User:

Date:

13 Jul 2004

Time:

10:53:49
Comments
great i mean fabulous website i shall be on it everyday

Remote User:

Date:

13 Jul 2004

Time:

09:22:07
Comments
Hi, Was just looking through your web page, It's Great! If you ever have a couple of miniature donkeys in need of a good
home for a small price because desire is deeper than pocket! Please call or email me at IHHKennel@AOL.com or
270-862-9724. If interested I have a can be registared Mt Pleasure filly that I will consider trading when she's weened.
Has foundation background in Eastern KY. Sincerely; Shari In His Hands Kennel/Farm

Remote User:

Date:

08 Jul 2004

Time:

04:17:37
Comments
Esel sind waaaaaahhhhhhnsinnig süß. ich kenne jemanden der bekommt am samstag zwei stück! Voll süüüüüüß. ich

Remote User:

Date:

30 Jun 2004

Time:

20:42:36
Comments
You have one of the nicest donkey sites on the web!

Remote User:

Date:

30 Jun 2004

Time:

20:17:59
Comments
I love ALL of your donkeys!!! They are BEAUTIFUL!!! I always come back to your site just to look at them. Thanks for sharing them!

Remote User:

Date:

26 Jun 2004

Time:

00:01:55
Comments
Very nice pictures from these little donkeys - we always love donkeys, but unfortunately we are living in the city (cologne in
germany). thanks a lot for these pictures Enno and Dagmar

Remote User:

Date:

24 Jun 2004

Time:

14:11:31
Comments
great web site!...if you have a birth announcement list, would you please add me to it...Tammy McCleney Mini Moons
Ago...Miniatures email: minimoonsagodonkeys@earthlink.net ...thank you

Remote User:

Date:

22 Jun 2004

Time:

11:39:46
Comments
awwwwwwwwwwwwwwwwwwwwwwwwwwwwwww! those donkeys are sooooooooo cute! I love them! Especially lady bug! She is adorable!!!!!!!!!!!!! i want her!

Remote User:

Date:

18 Jun 2004

Time:

16:19:40
Comments
I LOVE ALL YOUR LITTLE KRITTERS KEEP THE SITE GOING ALL THE TIME

Remote User:

Date:

18 Jun 2004

Time:

11:00:44
Comments
What a great site me and my kids loved seeing all the donkeys!I hope you post more soon

Remote User:

Date:

02 Jun 2004

Time:

13:14:48
Comments
I love your baby donkeys! I am going to buy some new ones this month!

Remote User:

Date:

19 May 2004

Time:

13:16:46
Comments
last month my burro, Jody ( both of his parents were adopted from Arizona ) died for some unknown reason. He just died
one night. Tne vet assured me it was just something that can happen to them. I had had him since he was six months old
and he lived to be twenty. I miss him so much! Looking at your pictures of the babies brings back the memories of when
Jody was so small. He was full sized not a miniature. They look just like Jody. They have the cross on their back that gives
them the nickname, Bethleham Burro. Your Donkeys are just lovable. Thanks for sharing. Jim twocolts@att.net

Remote User:

Date:

14 May 2004

Time:

07:14:40
Comments
WE ARE MOVING TO LA GRANGE THE END OF JUNE. I FOUND YOUR WEB SITE THIS MORNING AND FLIPPED
OVER LADY BUG! SHE IS A DOLL ARE YOU KEEPING HER? WE WILL HAVE TO VISIT WHEN WE GET THERE.
WE BOUGHT A FIVE ACRE RANCH IN LA GRANGE I WOULD LOVE TO HAVE ONE OF YOUR GUYS, I LOVED LADY BUG.
PLEASE LET ME KNOW THANKS SO MUCH KRISTY P.S. LOVED YOUR WEB SITE

Remote User:

Date:

02 May 2004

Time:

00:53:31
Comments
I HAVE SPENT ALOT OF TIME LOOKING AND COMMING BACK TO YOUR SITE TO B HONEST I LOVE IT ALL YOUR
DONKEYS LOOKED SO LOVED AND HAPPY THERE ALL SO LOVELY AND SPECIAL IN ALL THERE OWN WAYS I
PRAY I WILL B LUCKY VERY SOON TO B ABLE TO HAVE 2 LITTLE DONKEYS OF MY OWN FULL FILL MY DREAM I
LOVE THE PHOTOS OF THEM ALL AND THE DIFFERNT PAGES U HAVE ON IT THANKU ALSO FOR TAKING THE
TIME TO EMAIL ME BACK AS U MUST B VERY BUSY TAKE CARE DANA FROM ENGLAND UK X

Remote User:

Date:

02 Apr 2004

Time:

22:21:50
Comments
You have some very gorgeous donkeys..i'd love to own a miniture one someday. Mayebe one day I'll buy one from you since
you live in the same state as I do. -hehe- Neways, keep up the great work of breeding 'em. I really like your jack's!

Remote User:

Date:

26 Mar 2004

Time:

11:53:31
Comments
great information on care and feeding, love the pictures, Lindsey , seattle

Remote User:

Date:

23 Mar 2004

Time:

11:57:21
Comments
Sharing your loss as protrayed in "Loving Memory" was vividly seen and felt thus bringing tears down my cheek. Thank you for
sharing. Shelley Lee

Remote User:

Date:

23 Mar 2004

Time:

07:55:01
Comments
Nadia - Sooooo sorry about Butter Cup. Your words about her are beautiful and I feel your sorrow in them. She was blessed to
have you and you can be assurred she felt your love right up till the end. Bless you for caring for God's creatures as you do. Wendy King

Remote User:

Date:

09 Mar 2004

Time:

04:47:01
Comments
I loved you website!! I have 3 donkeys and hope my farm continues to grow as wonderfully as yours has. Thanks for the amazing
story of Sweet Miracle-she truly is a trooper!!!! Kelly in NH FerngullyFarm@hotmail.com

Remote User:

Date:

27 Feb 2004

Time:

20:51:30
Comments
WE ABSOLUTELY ADORE LOOKING AT YOUR DONKEYS. WE TO LIVE IN WESTERN KENTUCKY AND PLAN ON VISITING
YOU IN THE NEAR FUTURE. YOUR RANCH MUST BE A REGULAR PARADISE WITH CUTIES LIKE THESE. ANN AND CLAUD

Remote User:

Date:

26 Feb 2004

Time:

14:42:14
Comments
How delightful! I have really enjoyed your website and the walk through your herd. Donna Bloom Sassafrass Miniatures at the
Ballard Apple Farm 2599 Baseline Avenue Solvang, CA 93463 805 693 1586 dbloom@syv.com

Remote User:

Date:

25 Feb 2004

Time:

18:33:07
Comments
I LOVE YOUR SITE, Since day 1 I've LOVED!!!! Donkeys, Miniature Donkeys And Mules. But I've always hated Llamas there
so pointless there ugly stupid and have long necks. Please never give up on the donkeys

Remote User:

Date:

19 Feb 2004

Time:

14:37:57
Comments
I absolutly love donkeys. I have 5 of them right now and would love another one. I go on many trips to Europe anbd take them
with me. People look at me wierdly in the airport but i don't think I'm wierd do you? I just love my donkeys. I love your website
very day. You may have gotten an e-mail from me before. Thanks Love, Donkeylover48@donkeys.com

Remote User:

Date:

04 Feb 2004

Time:

10:58:44
Comments
I like your site! I live in Tucson, Arizona and I am 11 years old. I have a choice of getting a donkey or horse, I think
a donkey after all my reasearch..ive got a couple questions about donkeys, if you'd email me @ scooter2184@msn.com
that'd be great! thanks

Date:

26 Nov 2003

Time:

12:37:04

Remote User:
Comments
eure HP ist wirklich super ich würde selbst gern einen Esel kaufen aber leider seit ihr zu weit weg ich wünsche euch
noch weiterhin viel Erfolg. Sunny

Remote User:

Date:

14 Nov 2003

Time:

12:10:26
Comments
You have a wonderful website and beautiful babies. We have a Donkey, but not a minature, but we love her so much,
her name is Annabelle. We bought her to protect our sheep and she has been very effective have not lost one lamb since
we purchased her, but mostly we just like to love her! I wish you many more years of wonderful babies! Sorry I don't live
closier I would love to have one of my own. By the way I read your story of Miracle, another good remedy for any baby that
is in trouble is large quantities of Aloe Vera Juice!! Has saved many of my puppies and lambs! Jeannine Blanchard, Phelan,
CA jkbmo@aol.com

Remote User:

Date:

08 Nov 2003

Time:

12:25:09
Comments
Congratulations on Morning Glory's big win (equine of the month)! She is a doll. Andrea, Horseshoe Ranch, Bismarck, MO

Remote User:

Date:

04 Nov 2003

Time:

09:44:51
Comments
I had never seen these type of donkeys before and fell in love with them right away. What a wonderful web site you have.
We have just moved to a home with 3 acres and are looking for pets for our children to become involved with. These are just right. Joanne

Date:

01 Nov 2003

Time:

04:26:04

Remote User:

Comments

Hallo !!! Ich finde eure Site echt cool. Überlege mir mitlerweile auch einen Zwergesel anzuschaffen. Ich würde ihn dann

gerne Drisieren. Eínen Namen weiß´ich aber noch nicht. Ich dachte aber an eine Stute.

Remote User:

Date:

31 Oct 2003

Time:

15:35:18
Comments
What a bunch of cuties! Someone there is a very good photographer, as well.

Remote User:

Date:

11 Oct 2003

Time:

17:13:16
Comments
Your donkeys are so cute! I would go in your website and ga ga over Milano and Ricardo often. I'd sit there and hope that they
would be apart of my family one day. Then yesterday the 10th ( my birthday ) my Mom gave them to me as my birthday presents.
So, I am so thankful for them and just wanted to let you know that they're precious and I'm already falling in love with them even
I have not met them. I can't hardenly wait to take them home!

Remote User:

Date:

20 Sep 2003

Time:

18:18:09
Comments
Your web site is fantastic! What a joy to look at! Your little donkeys are just the most incredible looking liitle angels. I used to
live in Placerville California. I survived three liver transplants and a kidney transplant. Every so often the lady that owns Half
Moon Minatures on Pleasant Valley road would let me stop by and visit her little donkeys. It helped in my recovery. They are
such wonderful little creatures... They just make you feel soooo good.... Just love them! Thankx, cjdsaphire@aol.com

Remote User:

Date:

12 Sep 2003

Time:

16:24:58
Comments
My daughter is interested in starting a minature donkey herd of herself. We really enjoyed looking at your pictures and information
on your animals. could you please send us more information on the breed itself. Thanks jim and nat DEINES. 5724 BRYNWOOD
LANE ASH GROVE, MO. 65604

Date:

30 Aug 2003

Time:

04:28:21

Remote User:
Comments
Eine Wunderschöne Hp und ihre Esel sin dso süss!! Viele liebe Grüsse Ilena sz

Date:

10 Aug 2003

Time:

04:30:13

Remote User:
Comments
Was für putzige Esel, aber warum sind sie alle schon verkauft *heul*

Remote User:

Date:

15 Jul 2003

Time:

18:47:40
Comments
I am a miniture donkey fan and breeder and love your website. I have visited your site many times and always find something
new. Cathie, Vale, OR

Remote User:

Date:

07 Jul 2003

Time:

03:12:09
Comments
I LOVE YOUR BEAUTIFUL DONKEY PICTURES ME AND MY SISTER COME ON YOUR SITE EVRY NIGHT AND IN OUR
SPARE TIME..... DONKEYS ARE OUR LIFE WE HAVE HALF OF ONE! EACH,OBVEOUSLY! MUM SAYS WE HAVE TO
SHARE. I HAVE A REAL STUFFED BABY ONE! I BET YOUR JELOUSE..... THANKS FOR MAKING THIS SITE, IT KEEPS
ENTERTAINED AND ALIVE,ITS THE ONLY THING WORTH LIVING FOR... THANKU.... IT MAKES ME FEL SPECAIL COZ U
LOVE DONKEYS TOO! PLEASE REPLY! FROM.... MIRANDA (age 13) AND JOYCE (age 11) please reply to
PINKYSMALL190@HOTMAIL.COM (ALL IN CAPITALS) PINKYSMALL IS MY NICKNAME!!! BYE X BYE X

Date:

28 Jun 2003

Time:

13:08:59

Remote User:
Comments
Ich bin auf der Suche, nach einer Zwergeselstute ,auf diese Seite gelangt. Eine super Seite, schade nur das ihr soweit weg
seid.Das ist wirklich die beste Eselseite die ich je gesehen habe. Gruß Peter aus Germany

Date:

27 Jun 2003

Time:

12:15:03

Remote User:
Comments
Super schoene Webseite !!! Ich habe zur Zeit nur einen miniatur Esel, bin aber auf der Suche nach einer kleinen Eselin fuer
meinen Jack ! Lebe in sw Florida,...bin aber eine echte Nordfriesin ! Also, war schoen eure Eselherde anzusehen,...sind echt suess !
Moin, moin, Tanja (michanja@earthlink.net)

Remote User:

Date:

09 Jun 2003

Time:

15:42:32
Comments
My daughter and I completely enjoyed your website. I love all of your pictures and we know that we want to add donkeys to our
family. Bonnie & Alicia, Maple Ridge, BC, Canada

Date:

04 Jun 2003

Time:

12:14:21

Remote User:
Comments
Hi Eure Page gefällt mir echt super, ich hätte auchgerne einen Zwergesel, muss natürlich nochmla alles überdenken, und bin
mir auch noch nicht sicher welche Rasse ich nehmen würde. Ciao und viel Spaß noch mit euren süßen Eseln

Date:

09 May 2003

Time:

00:37:37

Remote User:
Comments
Hallo, da ich auf meinen Hof einen einjährigen Zwergesel in Pension habe und die Besitzerin diesen nun verkaufen möchte,
habe ich im Internet etwas gestöbert und ihre Homepage gefunden. Sie ist sehr interessant (insbesondere für mich als Esellaie :-) ).
Erst am Ende las ich von der Lage Ihrer Farm. Ich wünsche ihnen noch viel Erfolg mit den Eseln und viel Freude bei ihrer Arbeit.
Mit fernwehgrüßen Ludger.

Date:

08 May 2003

Time:

13:25:01

Remote User:
Comments
super site, hat uns gut gefallen. und so schöne esel... weiterhin alles gute und viel spass mit den eseln!

Date:

28 Apr 2003

Time:

02:43:52

Remote User:
Comments
Wir haben uns eine Eselstute aus Rumänien gekauf und sind sehr glücklich mit diesem wunderbarem Tier. Eure Seite ist super
gestaltet , vorallem war ich erfreut, daß diese in Deutsch geschrieben wurde. Alles Gute und viel Zuchterfolg Sabine &

Remote User:

Date:

29 Mar 2003

Time:

14:02:18
Comments
I enjoy your website. and I love the show in Calgary last week. Greetings Lenie de Jong (penhold AB).

Date:

11 Mar 2003

Time:

09:28:58

Remote User:
Comments
Hallo, ich finde diese HP absolut super, und die Fotos total süß.Und da ich im Moment selber eine HP aufbaue, und noch
ein paar Bilder benötige wollt ich fragen: darf ich ein paar bilder von hier kopieren? Ich verlinke dich dann natürlich auf
meiner HP und gebe dir die Addy- ich kann es allerdings auch verstehen wenn du etwas dagegen hast.Bitte antworte hier
im Gästebuch, Vielen Dank, Tina:)

Date:

29 Nov 2002

Time:

05:43:14

Remote User:
Comments
I found this site by accident looking for something else off GOOGLE.com, but enjoyed it anyway! Michael in Maryland.

Date:

13 Nov 2002

Time:

08:55:10

Remote User:
Comments
my name is shane faust, I live in cloverdale, OR, and I love donkeys, Love your web site!

Date:

30 Oct 2002

Time:

08:33:10

Remote User:
Comments
Hy you! You have a very nice and fine page. The Donkey's are very sweet. And the music is beautiful. A good page!!
Yes, yes, very good. And: I love your Donkey's!! I must say it again: They are so sweet. Bye, now Love, Melanie from
Alfdorf in Germany!!! I'm 11!!!

Date:

23 Oct 2002

Time:

05:58:27

Remote User:
Comments
loved your story about Sweet Miracle! God bless you for caring so much.

Date:

18 Oct 2002

Time:

14:36:54

Remote User:
Comments
I love this site and I want a donkey sooooooooooo baaaaaaaaaaddd!!!!!!!!!1

Date:

11 Oct 2002

Time:

19:43:49

Remote User:
Comments
We enjoyed your site. In our therapeutic horseback riding program for the challenged, our riders visit our small petting
zoo after class. One of our pets is a miniature sicilian donkey jack. The children love him and he helps them overcome
their sensory problems. These animals are wonderful, I can understand your love for them. Jordans Gait Stables

Date:

30 Sep 2002

Time:

07:16:44

Remote User:
Comments
Hallo, seit ich als Kind mit einem Esel auf die Wartburg bei Eisenach geritten bin, bin ich Esel und Pferde-fan. Eure Esel
sind super!! Viel Glück und viel Spaß damit. Leider bin ich etwas weit von Euch entfernt sonst würde ich Euch gerne mal
besuchen. Viele Grüße von SUSI from Germany

Date:

19 Sep 2002

Time:

17:44:01

Remote User:
Comments
Your donkeys are so cute!! Laurie http://www.deerbrookminiatures.com/

Date:

31 Aug 2002

Time:

16:40:38

Remote User:
Comments
I can't wait till Magnolia can come and live with us. She is such a little cutie. I feel lucky to have found her. -Laura Gubala and family

Date:

30 Aug 2002

Time:

08:55:09

Remote User:
Comments
Great web site. To bad more web sites don't show the Donkey Tree. Thanks hnsdor4@aol.com

Date:

28 Aug 2002

Time:

11:49:36

Remote User:
Comments
I loved your music and pictures, emailed to ask about breeding fees ect, hope to hear back soon.I have two new jennys. Carol alpacas@gibsoncount.net

Date:

22 Aug 2002

Time:

10:47:09

Remote User:
Comments
Nadia, Many thanks for designing and maintaining our website, www.horseshoeranchdonks.com. We have had only had positive
feedback. You are wonderful to work with and we look forward to seeing you soon. Ron & Andrea Thalmann Horseshoe Ranch,
Bismarck, MO

Date:

20 Aug 2002

Time:

10:27:30

Remote User:
Comments
Hi Nadia, Just want to "publically" thank you for the great job you did on my website. I'm very pleased. Thanks, again.
Andrea Thalmann www.horseshoeranchdonks.com

Date:

17 Aug 2002

Time:

05:58:31

Remote User:
Comments
Hi fellow donkey lovers, enjoy looking at your sight. We also have a small herd of those cute little friends up here in northern
minnesota and if anyone is interested drop us a e-mail at north40@uslink.net. Thanks for the visit Randy & Maxine

Date:

15 Aug 2002

Time:

14:16:06

Remote User:
Comments
Your donkey family is beautiful! I have a very small herd in Northern CA and I love them so much. Thank you for emailing
me and letting me visit your site. Dawn Thomas at dthomas95966@yahoo.com

Date:

12 Aug 2002

Time:

17:45:00

Remote User:
Comments
Very nice web site. I scrolled down to the beat of the music. Very nice touch. Nice donkeys with good pedigrees. I enjoyed
looking at your herd. Dean

Testimonials from new "Donkey Parents"
Guest Book
Vicious Dog Attacks (contains a disturbing picture)
Please click the link below to E-mail us: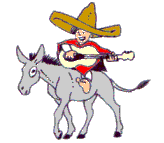 donkeys@littlefriendsranch.com
The Little Friends Ranch
Nadia Attia-O'Bryan
1034 Carl Crisp Rd.
Almo, KY 42020
270-753-9270