More Fun Donkey Pictures

Pictures are thumbnails. Therefore you may click any picture to see a larger version.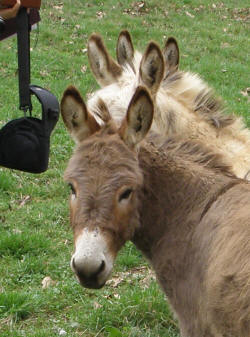 Ears, ears and more ears...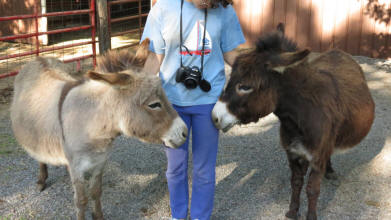 Such sweet girls...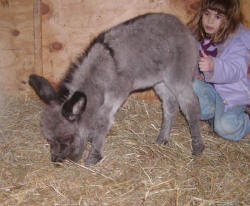 Thumbs up!!! Quality control inspection passed....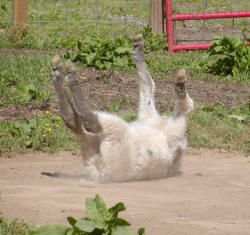 I'm stuck on my back... would someone help me roll over!!!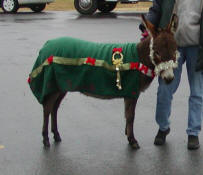 Valentine Christmas parade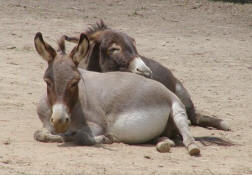 Pregnant Girls napping......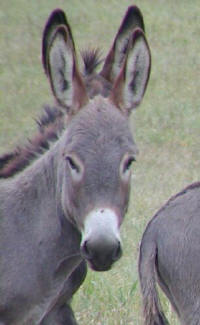 Double the Ears....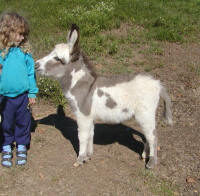 Don't move.... Picture taking time....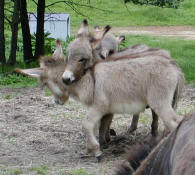 3 Babies playing......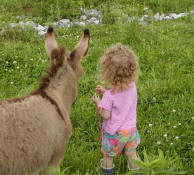 What is going on over there???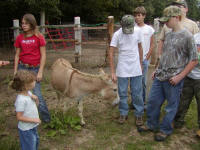 Boyscouts visit....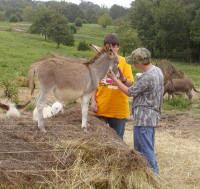 Getting up to arms reach.... I'm really a goat!!!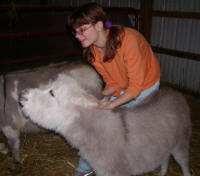 Q-tip enjoying her ear rubs....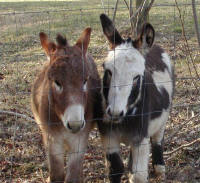 Would you please come over and see us......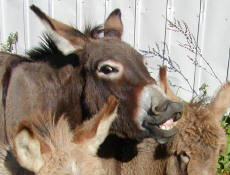 Soballia makes a face....

Expecting Moms...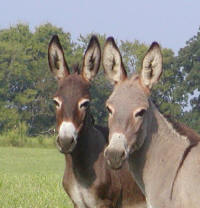 Showing off those pretty ears.....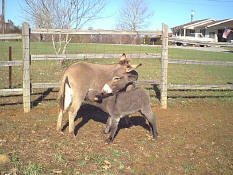 I think he has figured it out.....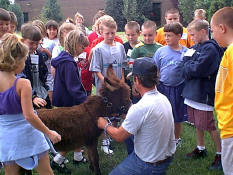 We are talking about me here! Rico at school.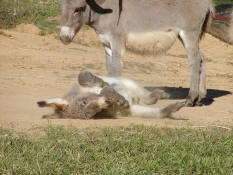 Waiting in line for a dirt bath....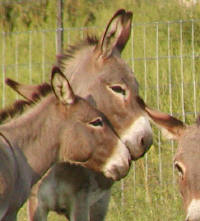 Blending in.....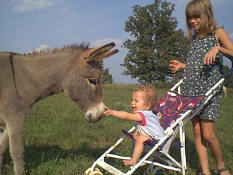 Candie and Karena getting to know each other....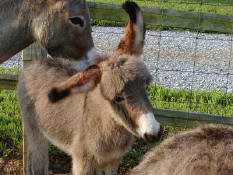 One up and one down....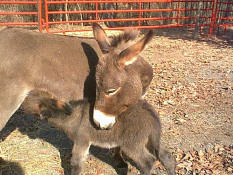 Motherly Love....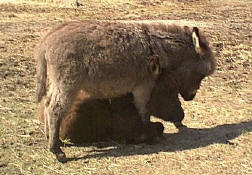 Donkeys hug.....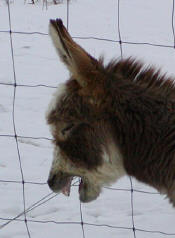 Hunter has a good laugh!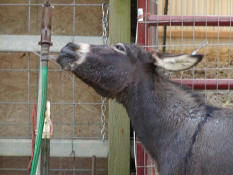 Water tastes best straight from the faucet....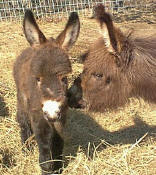 Check the newbie out...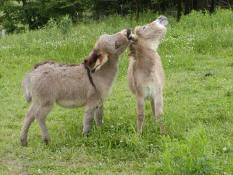 Babies picking on each other....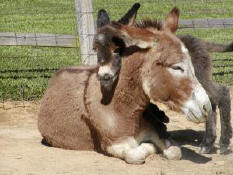 A very energetic little bundle of joy.....
and a very patient mom!!!!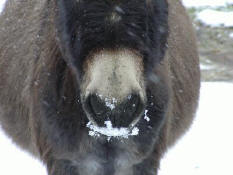 Snow isn't that bad....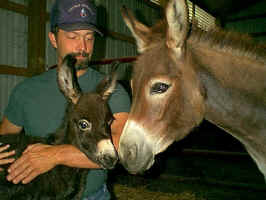 Baby Montana and Mom Fancy and Freddie were on the Frontpage for the first 8 years!!!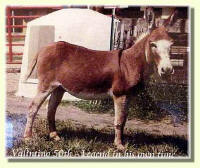 Valintino 50th - well known red ancestor of several of our donkeys -
what a beautifully colored jack!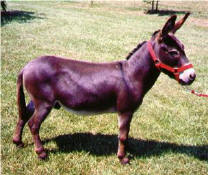 Valintino 58 - another beautiful and well known dark brown jack in the ancestry of some of our donkeys.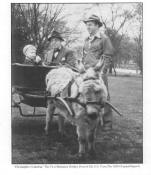 Christopher Columbus the first mini donkey born in the U.S. on Columbus day
1929. His sire was Impheus the first mini donkey jack imported into the US. The older man is Robert Green the importer, and his nephews. This picture is from the cover of the ASSET, the magazine of the National Miniature Donkey Association. Spring 1993 edition.


Testimonials from new "Donkey Parents"
More Fun Donkey Pictures
Vicious Dog Attacks (contains a disturbing picture)
Please click the link below to E-mail us: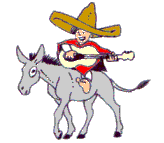 donkeys@littlefriendsranch.com
The Little Friends Ranch
Nadia Attia-O'Bryan
1034 Carl Crisp Rd.
Almo, KY 42020
270-753-9270
since 8. Feb. 04