Little Friends Baby Doll

32 1/4" - Dark Brown - NLP

Baby Doll is a correct little jenny with heavy bone and No Light Points. Baby Doll is the mother of Booberry (2009) and TJ (2011). Baby Doll is bred for spring 2013. She is bred to Sundance for 2016.
Little Friends Bacardi

32 3/4" - Dark Brown

Bacardi is a beautiful very dark brown jennet - that almost looks black when the sun doesn't shine. She has a sweet tiny head and is super correct in every way. The picture does not do her justice. Bacardi is the mother of Habibi (2007) and Sangria (2010).
Merry Go Rounds Baroness

34" - Red

Nessi is a nice and correct, red jennet that is the mother of Milky Way (spotted 2007), Red Savina (2009) and Naira (2011).

Nessie is for sale - retired.
Little Friends Miss Brazil

32" - Black w. stripe

Brazil is a small little girl. She has a beautiful, very dark, color and is an attractive little girl. I just love her to bits. Brazil's beautiful dark spotted girl (2009) has passed away due to a bacterial infection at just 10 days of age. Brazil had an adorable little dark boy in 2011 (Emesto). She is bred for a spring 2013 foal. She will be bred to Sundance for 2016.
Hidden Assets Bunny

33" - Red/Brown

Bunny came to us from Hidden Assets in Michigan. She has a super sweet personality and loves her scratches. Bunny is the mother of "Loving You", dark red (2009), and Cumin (2012) and Bunny's Honey (2015).
Little Friends Burindi

32 3/4" - Brown

Burindi is a beautiful very heavy boned and drafty, young jenny. She is the mother of Lovebug (2011). She is bred to Nacho for 2016.
McMillan's Cameo

34 1/2" - brown w. blaze

Cameo is an attractive young jenny with a beautiful head out of McMillan's Gambler that has made Reserve High Point at the Corsicana Show in Texas in November of. 2005. She is such a sweet and friendly girl. Cameo is the mother of "Moradi", 2009. Cameo is for sale.
Little Friends Delphi

32 3/4" - Dark Brown/Gray-Dun

Delphi is a beautifu, drafty, heavy boned little girl with a very expressive little head. She has import lines throughout her pedigree including both Sardinian and Ethiopian imports. LN and Valintino lines as well. She is the mother of Sweet Valentine and Naalehu (2009). retired
Little Friends Diamond

33" - gray/white spotted

Diamond has matured into a beautiful girl! She has the nicest small head. She is also super friendly and we are so proud of her. She is the mother of Lilly Pad (2008) and Kumasi (2009) and Kaduna (2011). retired
Lazy JV Fancy Pockets

32 1/2" - red/gray/white spotted

Pockets is a little spotted jenny that is now shed out. She had kept us guessing with her color ever since we've seen her foal pictures. She looks to be a light brown/white spotted jenny with lots of red on her face/neck and ears which she probably got from her sire that is red. She has the cutest "badger mark" in her face. She is the mother of Ravioli (2008), Martino (2010) and Tumbleweed (2012) and Tercero (2015).
Little Friends Is-A-Bella

32" - Dark Brown

Is-A-Bella and Esther are full sisters. She is an adorable little girl that is very vocal when she doesn't get her feed fast enough. Is-A-Bella is the mother of Kapono (2009).
Little Friends Miss Kenya

34" - Dark Brown with white hair on forehead

Miss Kenya is another one of Alla's girls. She is a dark jenny out of Sundance and is a sweetheart to be around. She is best friends with Red Velvet. Kenya is the mother of "Early Treat" (2008) and Diego (2010). Kenya is for sale
Little Friends K

era

" - Spotted

Kera is a beautiful, compact spotted girl that is bred for 2016 to Sundance.
Little Friends Kirsty

33" - Spotted

Kirsty is a pretty spotted girl. We like it that she has more color than white. She is a sweetheart, too! Kirsty is the mother of Andre (2009), and Miss Morocco (2012) and (2015)
Little Friends Kyacera

32 3/4 - Black with cross

Kyacera was one of my favorite 2006 babies. I wanted to keep her but since we kept several of our 2006 foals she was sold. Her owner since had to give her donkeys up due to a divorce so we were glad to get a second chance with Kya and purchased all of her donkeys (3 that we had sold to her). Kya is as beautiful as I had always envisioned her to turn out. Kyacera is the mother of Jolie (2011)
Little Friends Madeira

3" - Brown

Madeira is a beautiful, compact girl that is bred to Sundance for a 2016 foal.
B-7 Mali

32" - Rose Dun

Mali, though registered as gray-dun is a rose dun with lots of red and light gray in her coat. She has a quite unusual color. During the winter she has an orange/pink coat. She also has the light legs that are characteristic of red donkeys. Mali is correct and is the mother of Platinum Star (2005), Celina (FSW 2006), Marillya (Rose Dun in 2008) Ironman (FSW 2009) and Zeno (2011). We have retired Mali and she will remain with us since she is very special to us.
Little Friends Molasses

33 3/4" - Dark Brown

Molasses has a rich reddish brown color that especially shows up when the sun shines and in her summer coat. Her pedigree includes the original import lines and lots of color. Molasses is the mother of Millana (2009). Molasses is for sale.
Little Friends Marillya

30 3/4" at 24 months - Rose-Dun (updated height to be added soon)

We knew from the very moment this little girls was born that she would be a keeper. We had planned on keeping one of Mali's foals but every time she had a little girl it ended up selling right away. So this time we didn't even put her onto our website for a while and when we did - we added the Not for Sale sign right away. Marillya is a beautiful, compact little girl that reminds us very much of Mali - just what we wanted! Her mother Mali is very special to us! Marillya is the mother of Te Amo (2012) and Arabi (2015).
SVA Monday Mary

32" - Gray-Dun

Mary came to us in March 2008. She is a very correct little girl and probably would do well at the shows! Mary is the mother of Yelina (2009) and Maybelline (2012) and Enrique (2015)
Little Friends Nila

33" - Brown

Nila has turned into a nice girl and is literally a carbon copy of her mom "Odyssey". Her sire is Sundance. Nila is the mother of Midoo (2011).
Schrater's Odyssey

33 1/4" - Brown

Odyssey is a beautifully conformed and colored jennet with a wonderful personality. She has the most beautiful head, the most shiny and soft fur! Odyssey is the mother of Lady Luck (2005), Nila (2006) and Nikos (2010). retired
Little Friends Powder Puff

34" - Gray-dun/rose dun w. star

Powder Puff is a sweet girl and got her name because of the nice white star on her forehead. Her pedigree goes back to the imports and includes Dewey Meadows lineage and Little Motown. With her half sister being light red and the colors in her pedigree she should be able to produce a wide variety of color. She is the mother of Chimayo (2007), Jiro (2009) and Alejandro (2011). Powder Puff is for sale.
Windsongs Red Velvet

34 3/4" - Red

Velvet is a sweetheart. She has the biggest, white rings around her eyes. This is not the best picture of her... She is best friends with Miss Kenya and they are always there for treats and hugs. Red Velvet is the mother of Ice-T (2008) and Miss Syria (red, 2010). Velvet is for sale.
Little Friends Sa

hara

" - Light Red

Sahara is a nice young jenny that is out of our Hot Pink. She is best friends with Marillya so we decided to keep her. Sahara is the mother of Ibis (2012).
Little Friends Salsa

33" - Red

Salsa is a little, finer boned red jennet. She is a quiet spirited little red head. She has gotten much better around us now. Salsa is the mother of Salani (light red, 2010) and Miguel (2012).
Little Friends Samba

34 1/4" - Black/Brown

Samba is another really dark girl that you just want to keep looking at. We just love her. Samba is the mother of Little Squirt (2009), that is now living in Switzerland.
Lil' Half Pint's Silver Mist

33 3/4" - Light Gray-Dun

Silver Mist is a daughter of well known Lil' Half Pint's Lil' Abner (29" Dark Brown). She is the mother of Thumper (2005 residing in Germany, Zykena (light gray-roan 2007) and Ramona (2008). Silver Mist is for Sale - retired.
Dalley Ho's Stella

32 3/4" - Red/Brown - Valintino 49th lineage

Stella is a very attractive young jennet that came to us all the way from Utah with her dam Thelma in 2004. She has a red shine all over like her mother. She has nice conformation with beautiful expressive eyes. She has a hint of roaning around her eyes and is a friendly girl. She is the mother of Kalimera (2007), Little Ike (2008), Serengeti (2010) and Good Luck Friday (2012). retired
B-7 Tapioca

32 1/4" - Gray-Dun

Tapioca is a nice and very correct gray jenny with a sweet face. Tapioca is the mother of Sweet Gardenia (2005), Sweet Petunia (2007), Kimiko (2008), Nailu (2009) and Cocos (2012). retired
Delta Tina Turner

31 1/2" - Light Brown

Tina is a beautiful correct and small jenny with Valintino 50 and Circle C Little Motown lineage. She is the mother of a dark brown jennet (2004), Sunny Spots (2006), Exotic Flavor (2007), Ritchie (2009) and beautiful Tindra (2011). retired
Amigo's My Sweet Valentine

32 1/2" - Dark Brown

Valentine is a beautiful sweet young jenny that has been shown as a weanling and has placed 2nd out of 9 entries at the Corsicana, Texas Show in 2004. Sire is Schrater's Rusty Pockets (red). She is the mother of Sanchez (2007), Alexi (2008), Vienna (2010) and Zinnia (2012). retired

Sale Pending
Little Friends Vienna

" - Dark Brown

Vienna is a very outgoing girl like her mom Valentine and is bred to Nacho for a 2016 foal.

Our Brood Jennies
Testimonials from new "Donkey Parents"
Please click the link below to E-mail us: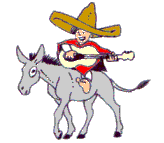 donkeys@littlefriendsranch.com
The Little Friends Ranch
Nadia Attia-O'Bryan
1034 Carl Crisp Rd.
Almo, KY 42020
270-753-9270
since 8. Feb. 04