2017 Foals

We are awaiting several foals in 2017 - out of Sundance as well as Nacho!!!!
If you would like to be added to our birth announcement list, please send us a short e-mail to let us know.
littlefriend24@gmail.com or donkeys@littlefriendsranch.com

Some of the jennies awaiting foals in 2017 are:
Marillya, Mary, Samba, Sahara, Brazil, Serena, Sunny, Baby Doll bred to Sundance....
**********************************************************************
Nila, Kyacera, Andina, Kailua, Red Velvet, Fancy Pockets, Is-A-Bella, Vienna bred to Nacho....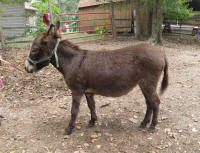 Vienna bred to Nacho - Update: Vienna had been with Nacho for 9 months before she got bred. We had figured that she was barren. Not so.... She gave birth to a beautiful little brown boy on 23. January 2017. Pictures to be added soon.
Vienna's little boy is sold.

2017 Foals
Donkeys For Sale (stays updated)
Testimonials from new "Donkey Parents"
Vicious Dog Attacks (contains a disturbing picture)

Please click the link below to E-mail us: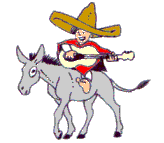 donkeys@littlefriendsranch.com
The Little Friends Ranch
Nadia Attia-O'Bryan
1034 Carl Crisp Rd.
Almo, KY 42020
270-753-9270